George Town, Cayman Islands, 22nd June, 2021,
Ethernity Chain (ERN) is coming to Binance's Innovation Zone and will receive three trading pairs later today. The popular community-oriented platform with a strong focus on authenticated and limited edition NFTs has received a lot of attention lately. This token listing further enhances the appeal of what Eternity Chain brings to the table.
As a platform renowned for its limited-edition authenticated Non-Fungible Tokens, Ethernity Chain has built up a strong reputation in the past few months. Numerous famous individuals, celebrities, and sports athletes have partnered with the team to create new collectibles on the platform. Recently, Ethernity Chain teamed up with Manny Pacquiao, footballer Pelé, Phil Ivey, Anderson Silva, Marilyn Monroe and the Winklevoss brothers further illustrating the appeal NFTs have at this time. 
The native ERN token has multiple purposes within the Ethernity Chain ecosystem. For example, it can be used to buy NFTs, stake the token for rewards, governance rights through voting on proposals, and is subject to period buybacks by the team through platform profits. Getting this token listed on a major trading platform like Binance can introduce thousands of people to ERN and the broader Ethernity Chain ecosystem. 
"When the biggest exchange in the world decides to incorporate your company into theirs, it's definitely not something to take lightly. This is a massive statement that reverberates to all our artists, charities, icons and of course, the community" – Nick Rose, CEO Ethernity Chain
Binance has confirmed ERN will become part of its Innovation Zone. The Innovation Zone serves as a dedicated trading zone where innovative assets with potentially higher volatility are introduced to Binance's traders. With this higher trading risk comes a potentially higher reward. 
Interested users must go through the Innovation Zone's web page and complete a questionnaire to access ERN and other listed tokens. There are no trading restrictions on these trading pairs.  For Ethernity Chain, the trading pairs will be ERN/BNB, ERN/BUSD, and ERN/USDT. Trading will commence today at 06:00 AM UTC. 
About Ethernity Chain
Ethernity is the groundbreaking authenticated NFT project which auctions verified artwork featuring the top artists and stars from sports, music, film, gaming, tech, history and entertainment. Each of these digital artworks is represented as a non-fungible token (NFT). The pieces feature well-known public figures, and a portion of all funds raised from the endeavor will be donated to charitable causes. Ethernity Chain combines the utility of DeFi and merges it with NFTs to create an exclusive pipeline to rare, collectible content from notable figures and well-established digital artists.
Contacts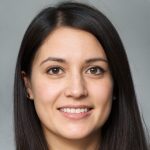 I have been working as a cryptocurrency writer for over two years and have established myself as one of the best in the field. I have a deep understanding of the technology and market dynamics of this rapidly evolving industry. I have created numerous infographics and videos that have been widely shared across the internet.