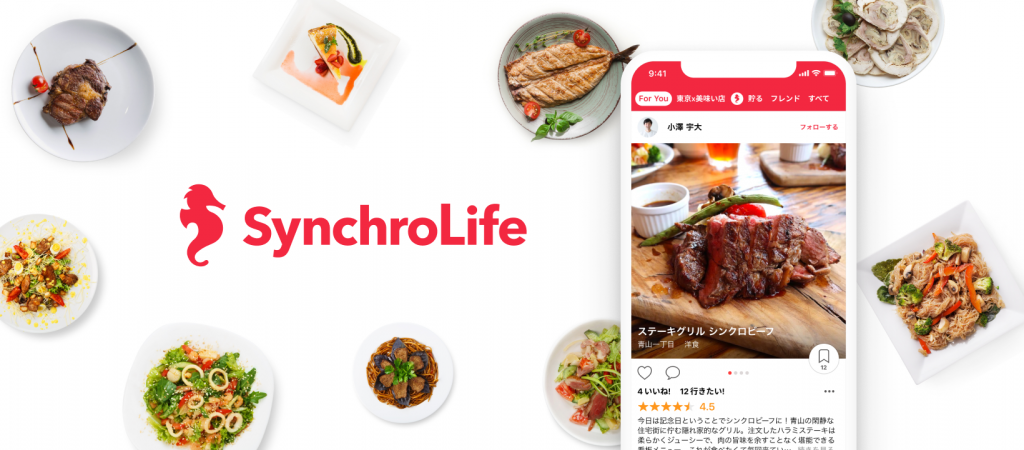 Disclaimer: This is a press release and it is to be taken at face value. www.crypto-news.net is only a mediator is sharing information supplied by the company or companies mentioned in the press release. Use this information at your own risk.
JUNE 2, 2020 – (Tokyo, Japan) GINKAN Inc., which manages SynchroLife, the restaurant discovery social media platform where diners can earn cryptocurrency (1) for posting restaurant reviews and as cashback when dining at participating restaurants, has announced it closed a $2.6 million USD Series A funding round led by MTG Ventures, Inc. (Head Office: Nagoya, Aichi; Representative Director and President: Go Fujita). This brings GINKAN's total raised to $3.7 million USD.
Round Participants (Order non-related) MTG Ventures, Inc., gifteeinc., Orient Corporation, Ceres, Inc., Sansei Capital Investment Co., Ltd., Aucfan Co.,Ltd., DD Holdings Venture Capital, Mitsubishi UFJ Capital Co., Ltd., SLD Entertainment, Inc.Comment from Mr. TomochikaKamiya, Founder and CEO of GINKAN, Inc.
CTO Hiroshi Mita (Left) and CEO TomochikaKamiya (Right)We plan to use the funding raised in this round to further develop SynchroLife to help users uncover truly good restaurants, to further develop our participating restaurant service, and to fund marketing to increase brand awareness and obtain new users.
SynchroLife is a restaurant discovery social media platform where users uncover hidden restaurants offering amazing dining experiences. By opening this social media platform to restaurants, we've begun disrupting the restaurant industry's traditional advertisement model with a token economy. We launched features for restaurants to attract customers both now and post-Covid-19 after seeing how dramatically the restaurant industry has been affected by the pandemic. Going forward, we will continue to contribute to the future betterment of the restaurant industry.
In February 2020, we announced a partnership with giftee that allows users to purchase eGifts with their cryptocurrency (1) rewards, and we will be furthering our partnership with giftee and the other companies listed here in the future. Our goals are to create a platform that can coexist and benefit both consumers and restaurants, and to make a dining based token economy a reality.
Comment from Mr. Go Fujita, Representative Director and President of MTG Ventures, Inc.
Mr. Tomochika Kamiya is a serial entrepreneur taking on the global market, and I am happy to support him. The sudden appearance of Covid-19 has significantly affected the restaurant industry. As a result, it is no exaggeration to say SynchroLife is the perfect service to solve the restaurant industry issues surrounding the costs of marketing and payment processing. Going forward, our group will work together with GINKAN to connect restaurants with food lovers as we both expand globally.
Comment from Mr. Tatsuya Suzuki, Representative Director of giftee, inc.
I am confident that working with GINKAN, who have built an innovative new service that works closely with restaurants, we can furthergiftee's mission of "Connecting "people & people", "people & business", "people & community" by gifting."
We have already launched a feature allowing for SynchroPoints to be exchanged for our eGift tickets, and we will continue to strengthen our partnership with GINKAN going forward and work together in building a food related token economy.
Comment from Mr. Kaoru Itami, Executive Officer in charge of Digital Innovation Office and General Manager of Digital Innovation Office of Orient Corporation
We have invested in GINKAN, Inc., with high expectations for their business growth and the potential synergy between our companies. GINKAN has created a unique new business model "a token economy restaurant discovery social media platform", and offers a new kind of CRM service for restaurants as well. Going forward, we will be considering potential business projects that combine our payment services with SynchroLife's services and partner restaurants.
 
 
 
Comment from Mr. Takuma Iwasa, of the Corporate Planning Office of Ceres, Inc.
We decided to invest in GINKAN again, following our past investment in 2018. Ceres has invested in multiple startups in the blockchain and cryptocurrency field, and seeing the steady user growth of SynchroLife since 2018 I believe their business model shows one successful approach for businesses in this field. We look forward to the further growth of the platform and hope to see it become a successful example of business in the blockchain and cryptocurrency industry in the future.
 
Comment from Mr. TeruyasuKawatsura, President of Sansei Capital Investment Co., Ltd.
From the very first time we met, I was impressed with the deep understanding and love that GINKAN's CEO Mr. Kamiya has for the restaurant industry.
Mr. Kamiya has many years of experience in the restaurant industry and he understands the pain points of the industry as if they were his own.
This feeling led him to create his current business and has fueled its growth up until now.
As consumers, the restaurant discovery media we consume often seems to already be at a final stage of development, but as a user myself I often felt there was something missing and many aspects of the media that could still be refined.
We would like to help GINKAN in creating new value for the restaurant industry with a product that benefits both restaurants and users.
About SynchroLife
SynchroLife is a restaurant discovery social media platform where food lovers around the world can uncover the best restaurants normally hidden by web search results and advertising. SynchroLife solves the problems of untrustworthy reviews and nontransparent search results by using AI to analyze each user's likes and dislikes to give personalized recommendations. SynchroLife currently has over 210,000 restaurant reviews for over 100,000 restaurants.
SynchroLife aims to democratize restaurant reviews and includes the world's first system for earning cryptocurrency (1) rewards for posting restaurant reviews and supporting restaurants. Users can also earn cryptocurrency (1) rewards as cashback for dining at participating restaurants. SynchroLife is working to solve marketing problems for the restaurant industry by offering a risk-free and zero upfront cost marketing platform for restaurants.
*1: In Japan, users receive loyalty points know as "SynchroPoints" which will be exchangeable for "SynchroCoin (SYC)" at a 1-to-1 rate in the future.
About GINKAN
Company Name: GINKAN, Inc.Address: PORTAL POINT YURAKUCHO, Shin-Yurakucho Building 11F, 1-12-1, Yurakucho, Chiyoda-ku, Tokyo, 100-0006Representative: CEO TomochikaKamiyaEstablished: December 2015Capital: 396,310,000 Japanese yen (including capital reserve)Website: http://ginkan.jp/index_en.html
SynchroLife Mobile App
iPhone (For iPhone 5s and up, iOS 11.2 and up)https://itunes.apple.com/app/id557532449
Android (For Android 6.0 and up)https://play.google.com/store/apps/details?id=jp.co.synchrolife
Learn More
SynchroLife Website: https://synchrolife.io/SynchroLife for Business: https://business.synchrolife.jp/SynchroCoin Project Website: https://synchrolife.org/SynchroCoin Project Blog: https://medium.com/synchrocoin
For information regarding the content of this press release, please contact:
GINKAN, Inc.Email: [email protected]Website: http://ginkan.jp/index_en.html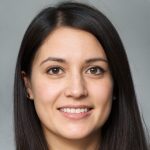 I have been working as a cryptocurrency writer for over two years and have established myself as one of the best in the field. I have a deep understanding of the technology and market dynamics of this rapidly evolving industry. I have created numerous infographics and videos that have been widely shared across the internet.