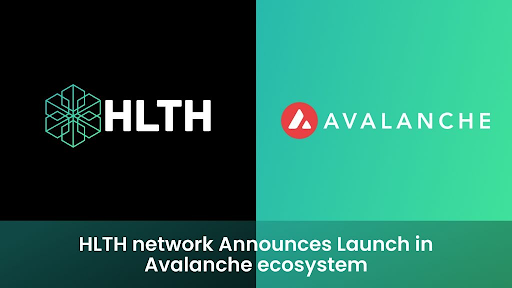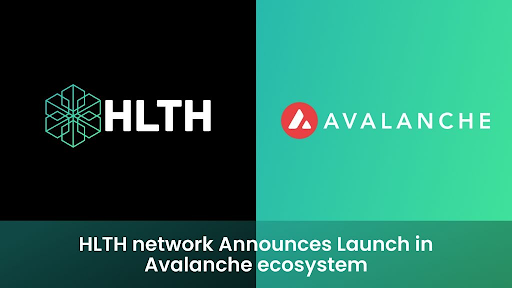 HLTH Network Is Using Avalanche, the Open-Source Platform for Launching Decentralized Applications, to Deploy Its New Line of Products on an Interoperable, Highly-Scalable Platform
LONDON, UK / ACCESSWIRE / September 29, 2021 / As of today, the HLTH.network is now using the cutting-edge Avalanche (AVAX) platform to launch the base layer protocol for global health data and the accompanying line of products. At the beginning of Phase II, HLTH.network's rapid growth led the team to make the switch to the groundbreaking new smart contract platform. Their goals are to deploy their new ecosystem with the speed and efficiency required to become the global health data sharing solution.
The primary reason for the decision was Avalanche's use of Ethereum Virtual Machine (EVM). Considering market developments, the use of EVM allows new projects to easily move from Ethereum to Avalanche with limited friction and downtime. The speed and scalability of the Avalanche platform will allow HLTH.network to continue revolutionizing the ever-expanding healthcare industry. By the estimate of Ava Labs, they are capable of processing around 4,500 transactions per second. This is compared to 7 transactions per second for Bitcoin and 14 for Ethereum. In the $10T and growing healthcare industry, this is the scale that HLTH will need to keep pace.
Avalanche also provides the tools to build a diverse array of decentralized applications (dapps) necessary for the HLTH ecosystem to function as intended. This, along with purpose-built, custom blockchains, creates a perfect match between HLTH and Avalanche. The HTLH team will now be free to innovate and initiate highly ambitious programs without hesitation.
The healthcare data industry has a number of issues. Patient data is often mishandled or monetized without authorization from the patient. It is difficult to transmit and exchange information across various entities due to the independent nature of healthcare providers and different country's jurisdictions. Interoperability is difficult because data is stored and used within many different types of systems. Information gets trapped or becomes unusable. It is often difficult to verify data once it has managed to cross over into these differing systems.
HLTH Network was launched by renowned researchers, including Harvard Professor George Church. It is the world's first blockchain-powered genomics marketplace. The HLTH team has been building and researching for over three years and is now ready to bring the project to a global level. They are now offering multiple health data-sharing solutions, including e-commerce, AI, precision medicine, and genomic NFTs.
About Avalanche (AVAX)
Avalanche is an open-source platform for launching decentralized applications and enterprise blockchain deployments in one interoperable, highly scalable ecosystem. Developers who build on Avalanche can easily create powerful, reliable, and secure applications with private or public blockchain networks. Avalanche gives you complete control on both the network and application layers-helping you build anything you can imagine. The Avalanche (AVAX) token is the native token of the Avalanche platform and is used to secure the network through staking, pay for fees, and provide a basic unit of account between the multiple subnetworks created on the Avalanche platform.
About HLTH.network
HLTH.network will be the world's first base layer protocol alongside aggregating all health data into one world repository to increase accessibility, usability, interoperability, and clinical research on a global scale. Integrating this repository with the blockchain gives users sovereign ownership over their data and increases transaction efficiency. The blockchain is transparent, secure, and functions across jurisdictions, creating a more fair data-sharing environment. The HLTH ecosystem contains a vast amount of products that will appeal to professionals across the industry.
The data marketplace promotes fine-grained sharing of genetic and healthcare data. In the Analytics marketplace, researchers can analyze the data in the data marketplace using bioinformatics pipelines; with the marketplace accommodating third-party analytics and AI algorithms. DNA and health data can be traded as NFTs to support research regarding complex diseases through the world's first genome NFT marketplace. Finally, a Precision Medicine e-commerce platform allows organizations to offer and exchange products, apps, and services in the precision medicine vertical, from genetic tests, health insurance, data analytics licenses, nutraceuticals, diabetes apps, and other items.
Furthermore, HLTH Media's global news service covers next-generation tokenized healthcare. They focus on innovations, people, policies, and innovations. Moreover, as a core component of the healthcare ecosystem, HLTH Capital will solve the world's most pressing healthcare challenges by pushing the boundaries of science and technology. Specifically: Venture Capital, New markets, Network Grants, and Crypto Economics. HLTH Foundation's main objective is to promote adoption, improve partnerships, ensure stakeholder accountability, and help grow global token-based health communities, especially within emerging healthcare systems.
Visit the HLTH.network Website: HLTH.network
Join the HLTH Telegram Community
Follow HLTH on Twitter
Join the Reddit Community
Follow HLTH on LinkedIn
For further information please contact [email protected]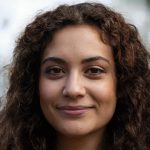 I'm a professional writer with more than 10 years of experience. I've written for both online and offline publications, including Forbes, Huffington Post, and Entrepreneur. I specialize in writing about cryptocurrency, blockchain technology, and the future of money. In addition to my writing, I'm also an active investor in the crypto space.